Women of Wool Luncheon -
12pm, 14th July


Fashion Parades -

11am & 3pm, 14th July;

11am & 2pm, 15th-16th July


National Woolcraft Competition and display -

9am to 5pm, 14th-15th July;

9am to 4pm, 16th July

 

The Women of Wool series of events has grown in popularity each year and continues to attract sold-out luncheon crowds, standing room only at the twice daily fashion parades and a full complement of Woolcraft enthusiasts at the Woolcraft precinct.

Come and join us!

The Women of Wool event series is part of the Australian Sheep & Wool Show, held at the Prince of Wales Showground, Holmes Rd, Bendigo, in central Victoria.

The show, the largest event of its type in the world, also hosts Australia's most extensive wool and fibre market with hundreds of retailers selling gorgeous woollen clothing, and a diverse range of high quality yarns and designs.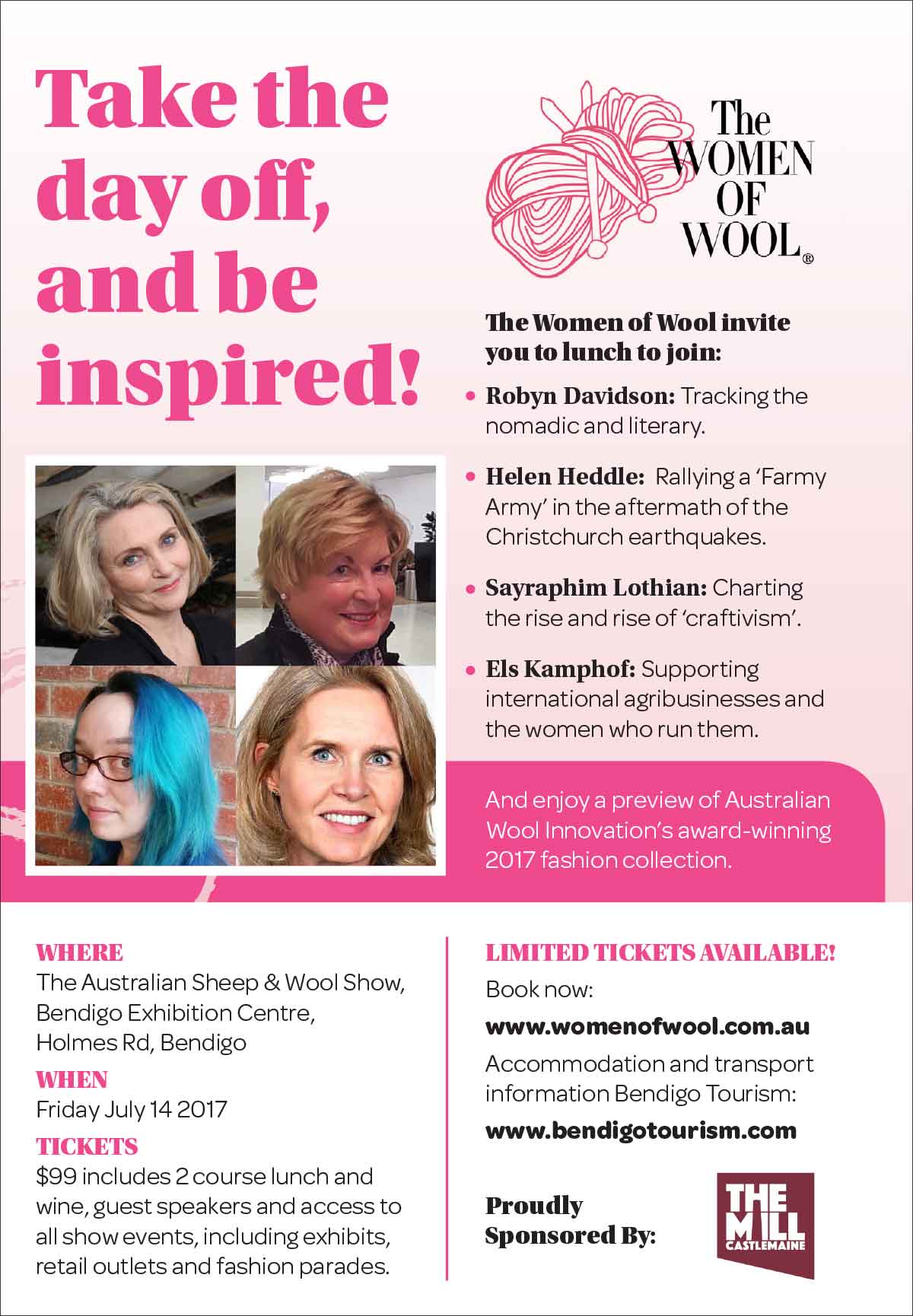 Sheep Show Instagram photos
Sheep Show video